Receive SMS online for free
+12083108250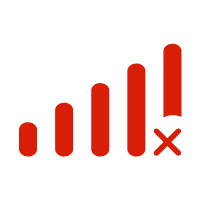 ( Click to copy the phone number )
➊
Refresh page to view the latest messages.
➋
The latest Messages takes a few seconds.
➌
Anyone can reset password by the number.
Received 848 text messages
3 days ago
Telegram code: 32690 You can also tap on this link to log in: https://t.me/login/32690
3 days ago
490723 is your Amazon OTP. Do not share it with anyone.
3 days ago
Telegram code: 95378 You can also tap on this link to cancel resetting your account: https://t.me/login/95378
3 days ago
Telegram code: 37823 You can also tap on this link to log in: https://t.me/login/37823
4 days ago
Telegram code: 45669 You can also tap on this link to log in: https://t.me/login/45669
4 days ago
Telegram code: 20175 You can also tap on this link to log in: https://t.me/login/20175
4 days ago
[抖音] 验证码3385,用于换绑手机,5分钟内有效。验证码提供给他人可能导致帐号被盗,请勿泄露,谨防被骗。
4 days ago
[抖音] 验证码9592,用于换绑手机,5分钟内有效。验证码提供给他人可能导致帐号被盗,请勿泄露,谨防被骗。
5 days ago
Google blocked someone with the password for jameshondjj@gmail.com from signing in to the account. Learn more: google.com/signins
1 week ago
លេខកូដផ្ទៀងផ្ទាត់:3833, សូមវាយបញ្ចូលក្នុងរយះពេល 30 នាទី។