Receive SMS online for free
+12162361984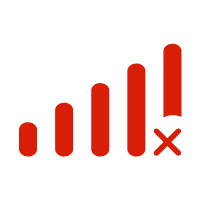 ( Click to copy the phone number )
➊
Refresh page to view the latest messages.
➋
The latest Messages takes a few seconds.
➌
Anyone can reset password by the number.
Received 484 text messages
1 year ago
How likely are you to recommend Gabi to a friend? Please reply with a number from "0" (not likely) to "10" (very likely)
1 year ago
Richard, I'd still love to help you save on your insurance! It's super easy to review and purchase: gabi.com/OpXWv . Have a great day!
1 year ago
Hi Richard, Kaylin Kramer from Gabi checking in on the quote we found for you. Can I help answer any questions? You can schedule a call with me here: gabi.com/2iYvM .
1 year ago
Hi Richard, hope you're having a great day! As a reminder, if you still want to purchase your new insurance, it only takes a minute: gabi.com/bHrxl .
1 year ago
Your Appen Contributor Portal verification code is 449665
1 year ago
Hi Richard, it only takes a minute to lock in your quote - let's do it right now! Review and switch here: gabi.com/vggIa . Happy to help if any questions!
1 year ago
[Hago]Gunakan 5640 untuk verifikasi akun Hago anda. lcNjTSCBGPD
1 year ago
PayPal: Your security code is: 261053. It expires in 10 minutes. Don't share this code with anyone.
1 year ago
RR-OTP your verification code is : 843485
1 year ago
[MXTakaTak] Use 5563 as your verification code, valid for 15 minutes. Keep this code to yourself for account safety.