Receive SMS online for free
+13302371808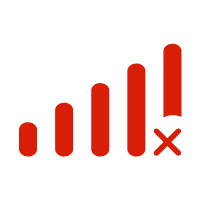 ( Click to copy the phone number )
➊
Refresh page to view the latest messages.
➋
The latest Messages takes a few seconds.
➌
Anyone can reset password by the number.
Received 46 text messages
1 year ago
8741 la ma xac minh GAPO cua ban co thoi han 2 phut
1 year ago
Enter your code on the PayPal website. CODE: 352442. Msg and data rates may apply. Reply HELP for help, STOP to cancel.
1 year ago
Date: 11/19 transaction from lender Client: Foster Jr After verification, IBV and approval Secure: https://MidweekPay.com/vbtkhpp2n stop2stop
1 year ago
Opt-in 08/18/20 Application #227203 Money request from lender not completed Client: Foster Jr Finish: https://MidweekPay.com/6mtganpbn stop2stop
1 year ago
Opt-in 08/18/20 Application #905741 Money request from lender not completed Client: Foster Jr Finish: https://MidweekPay.com/s3karkpda stop2stop
1 year ago
Opt-in 20/08/18 Application #488180 Money request from lender not completed Client: Foster Jr Finish: https://MidweekPay.com/dyezkjpbz stop2stop
1 year ago
Opt-in 20/08/18 Application #763613 Money request from lender not completed Client: Foster Jr Finish: https://MidweekPay.com/nphvchpj4 stop2stop
1 year ago
Opt-in 20/08/18 Application #3233 To get money from lender Client: Foster Jr Finish: https://MidweekPay.com/65mskgpsd stop2stop
1 year ago
Opt-in 20/08/18 Application #8967 To get money from lender Client: Foster Jr Finish: https://MidweekPay.com/2rdf4fpg6 stop2stop
1 year ago
Opt-in 20/08/18 Application #3598 To get money from lender Client: Foster Jr Finish: https://MidweekPay.com/xhh4yephx stop2stop