Receive SMS online for free
+14156491281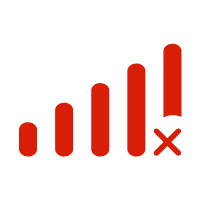 ( Click to copy the phone number )
➊
Refresh page to view the latest messages.
➋
The latest Messages takes a few seconds.
➌
Anyone can reset password by the number.
Received 533 text messages
2 days ago
From Morehead State University : Attached is important move-in information. Welcome Eagles! https://bit.ly/3irQAdr, https://bit.ly/3kt9rX0
1 week ago
【知乎】Your Zhihu verification code is 210235.
2 weeks ago
Your Verification RO verification code is: 3150
2 weeks ago
【返利网】931367(返利网验证码),有效期为1小时。为了保护您的账号安全,验证短信请勿转发他人
2 weeks ago
<#> Snapchat Code: 350980. Happy Snapping! qunyt57f5Rf
2 weeks ago
验证码:402715 。您正在使用注册功能,该验证码仅用于身份验证,请勿泄露给他人使用。
2 weeks ago
677532 is your verification code for WIND - Smart E-Scooter Sharing.
2 weeks ago
[OnionVPN]Your verification code is 318846
3 weeks ago
Your Kamatera verification code is: 248635
3 weeks ago
Hi Employee fourteen xiiii, at the request of your employer, DemoSysValOne, please complete this daily questionnaire about updates to your recent health before you plan to start work for the day. To access the questionnaire, click the following link https://staging-carechat.ambrygen.com/c4c/login.aspx?pid=1&source=sms&uuid=vAYOizterVU_1_44074073673. Thank you!