Receive SMS online for free
+15109274238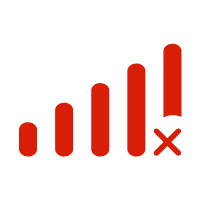 ( Click to copy the phone number )
➊
Refresh page to view the latest messages.
➋
The latest Messages takes a few seconds.
➌
Anyone can reset password by the number.
Received 2500 text messages
1 week ago
177546 is your Amazon OTP. Do not share it with anyone.
1 week ago
The best trading indicator for TSLA (ad) www.marketbeat.com/l/3504/18329126/FB49B/ Text STOP to End
1 week ago
Take a break from your weekend chores and join Tim's "Secret Millionaire" student! He's live right NOW and sharing how he grew his $9k account into $1.6 million in only 18 months! JOIN - http://links.timsykes.com/c17DD4 -- Reply STOP to stop receiving our texts.
1 week ago
Don't share the code with anyone. We won't call to ask for it. Login Code: 38315. Msg&Data rates may apply/STOP if unexpected/HELP for support
1 week ago
Our fiscal year ends in ONE WEEK and we're still $7,500 short. Will you help us cross the finish line and fund AIPAC's work for Israel? https://bit.ly/3RuI5CY
1 week ago
Please Claim Your 5 Premium Stock Picks https://www.marketbeat.com/t/4322521/9704014/71C6F/
1 week ago
The work order "test tenant schedule email " stopped because the vendors were unresponsive to claim this job.
1 week ago
Cash App: This code is for you and only you. Code: 196-124. To prevent fraud, never share it anywhere or with anyone, including people posing as Cash App.
1 week ago
827748 es tu código de Instagram. No lo compartas.
1 week ago
Your verification code is: 244099. Afterpay will never ask you for this code. Don't share this code with anyone. @afterpay.com #244099