Receive SMS online for free
+16415837900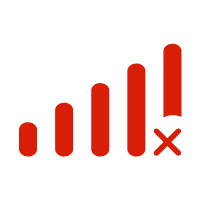 ( Click to copy the phone number )
➊
Refresh page to view the latest messages.
➋
The latest Messages takes a few seconds.
➌
Anyone can reset password by the number.
Received 631 text messages
3 weeks ago
<#>BIGO LIVE code: 282073. Don't share it with others.HO9Fu1AtmTf
3 weeks ago
(Taobao)Your verification code for registration is 264188. For enquire, please call +86-571-88158198.
3 weeks ago
TamTam: 5794 - number confirmation code
3 weeks ago
Hey JANAT! Welcome to DoorDash. For on-delivery support, please chat with us in the Dasher app. For non-urgent support, please visit www.doordash.com/help - Msg&Data rates may apply. Reply STOP to cancel.
3 weeks ago
Carousell Code. Never share your code with anyone - Carousell employees will never ask for it. Your code is 2335. It is valid for 2 minutes.
3 weeks ago
964757 is your verification code for Hinge: Dating & Relationships.
3 weeks ago
验证码572440仅用于登录你的陌陌,请勿提供给他人导致陌陌被盗。[MOMO]
3 weeks ago
DigitalMint: Your Testnet Bitcoin is now available. Deposited Cash: $100.00 Testnet Bitcoin Amount: 0.00941625 TXID: dfc5215ad7601e0b1181a53c054c26072fc8de6f459423038383d70134789d0d Wallet: 2NE7neEnuCoBdSs5hmBGfgM3gGNKvRrJHaw
3 weeks ago
【滴滴出行】验证码:(372924),您正在使用短信验证码登录功能,5分钟内有效。转发可能导致帐号被盗,请勿泄露给他人
3 weeks ago
[Hago]Use 6291 to verify your Hago account. lcNjTSCBGPD