Receive SMS online for free
+19099398142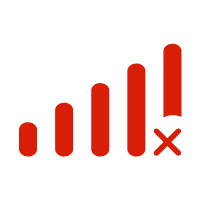 ( Click to copy the phone number )
➊
Refresh page to view the latest messages.
➋
The latest Messages takes a few seconds.
➌
Anyone can reset password by the number.
Received 1270 text messages
1 year ago
Pres Trump: We MUST defend the Election from the Left! I've activated a 1000% offer for 1 HOUR to put America FIRST. Step up & act NOW: bit.ly/2VvedrO
1 year ago
CONGRATULATIONS! You won the Trump 1000% IMPACT extension! Pres Trump will look for your name in 1 HOUR, friend. Donate $10 & claim NOW: bit.ly/36tdlu4
1 year ago
Don Jr: URGENT! My father's asked for a list of EVERY Patriot who steps up. I'm sending the list in ONE HOUR! Ensure he sees YOUR name. Donate: bit.ly/36t781w
1 year ago
FINAL NOTICE: Your 1000% offer was reactivated for 1 HOUR! Don't share. Pres. Trump asked us to send this special link to you. Claim NOW: bit.ly/3lhf9KY We chose you to receive Pres. Trump's final 1000%-offer! We're in the final stretch & we need YOU to DEFEND the Election. Donate: bit.ly/3lhf9KY
1 year ago
Dein Twin-Verifizierungscode lautet 47377. Vielen Dank!
1 year ago
Eric Trump: Almost out of time! Our End-of-Month fundraising Deadline is almost here. Pres Trump activated a 1000%-IMPACT for 1 HOUR. Donate: bit.ly/3mlECV2
1 year ago
Pres. Trump: I texted you. My sons texted you. Now I'm texting you AGAIN. 1 DAY LEFT & we're short. Will you step up? Donate for a 1000%-IMPACT: bit.ly/3lmUk0x
1 year ago
Pres. Trump has authorized a 1000% IMPACT for the NEXT HR to help CRUSH our End-of-Month goal! This offer is for YOU, friend. Claim NOW: bit.ly/3fNPk4g
1 year ago
7359 la ma xac minh GAPO cua ban co thoi han 2 phut
1 year ago
Pres Trump selected YOU. Donate $30 in the NEXT HOUR to make a 1000% impact & we'll send you a "Count All Legal Votes" shirt for FREE. Donate: bit.ly/2V7IuwM