Receive SMS online for free
+447933184576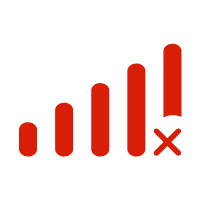 ( Click to copy the phone number )
➊
Refresh page to view the latest messages.
➋
The latest Messages takes a few seconds.
➌
Anyone can reset password by the number.
Received 5324 text messages
7 days ago
Unfortunately your order is running a bit late, sorry. Hold on though, we're almost there! Check the app or foodpanda.sg to see where it is.
7 days ago
Your Viber code: 611909Getting this message by mistake?https://reports.viber.com/jh4v1qUw6EQbNfKgO8O
7 days ago
【Keep】【KEEP】You are using SMS verification code to bind your phone number. Code: 1059, To keep your account safe, don't share your verification code with others.
7 days ago
Yubo code: 5644. Valid for 5 minutes.
7 days ago
282399 is your verification code
7 days ago
[#][TikTok] 4996 ваш код подтвержденияDaewVlZQ+ns
7 days ago
【美团】965520(换绑手机验证码)。工作人员不会向您索要,请勿向任何人泄露,以免造成账户或资金损失。
7 days ago
【同人游戏】您正在使用 同人游戏 服务进行短信认证,您的验证码是: 286267,请在 30 分钟内完成验证。
7 days ago
Hi AndreiIf you have any questions or need help chat online with one of our IQOS Experts: https://iqos.buzz/2XEaKthOur team is here to help 7 days a week: Mon – Fri: 08:00 – 22:00 and Sat – Sun: 10:00 – 18:00.
7 days ago
【美团】322189(登录验证码,请完成验证),如非本人操作,请忽略本短信。