Receive SMS online for free
+6283836693410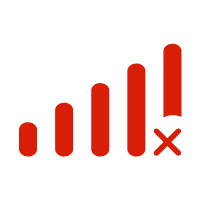 ( Click to copy the phone number )
➊
Refresh page to view the latest messages.
➋
The latest Messages takes a few seconds.
➌
Anyone can reset password by the number.
Received 77 text messages
2 weeks ago
537924 Adalah kode verifikasi anda, jangan beritahukan kepada siapapun dan segera input melalui aplikasi GetPlus. 2eeEafMmoeZ
2 weeks ago
Your MeWe confirmation code is: 2089. Please enter it in the app to complete your registration. Thanks!
2 weeks ago
Your Apple ID Code is: 492358. Don't share it with anyone.
2 weeks ago
Tap the link to log in. DON'T SHARE IT, for security reasons, WITH ANYONE. Not even Gojek. https://login.gojek.com/ln/4R5z5d9Z8zA 4PKeZqV9ubl
2 weeks ago
G-848999 adalah kode verifikasi Google Anda.
2 weeks ago
Use 032671 to verify your Vonix account's mobile number.
2 weeks ago
Kode verifikasi anda adalah 711476. Kode ini adalah RAHASIA, jangan sebarkan kode ini kepada pihak lain.
2 weeks ago
[Easycash]560427, Kode Verifikasi SMS. HATI-HATI PENIPUAN, Easycash TIDAK AKAN meminta kode verifikasi Anda. JANGAN BERIKAN KEPADA SIAPAPUN.
2 weeks ago
Your Paxful OTP verification code is: 077135
2 weeks ago
142317 is your verification code for SageMaker Studio Lab.