Receive SMS online for free
+85251691604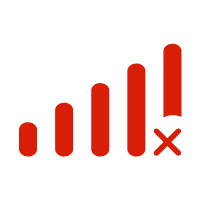 ( Click to copy the phone number )
➊
Refresh page to view the latest messages.
➋
The latest Messages takes a few seconds.
➌
Anyone can reset password by the number.
Received 3571 text messages
5 months ago
豆瓣登录验证码:2185,请在20分钟内使用。(请确保是本人操作且为本人手机,否则请忽略此短信)
5 months ago
[Douyutv]verfication C0DE:672691 , this C0DE is valid for 5 minutes , please do not tell others.
5 months ago
【Potato】Please use the verification code: 78341.
5 months ago
【阿里云】您正在阿里云注册信息补充,验证码368089,请在15分钟内安页面提示提交验证码,切勿将验证码泄露于他人。
5 months ago
[Alibaba Cloud]Your verification code is 244830. (Valid for 15 mins)
5 months ago
【Facebook】此信息为VIP信息,请购买此信息后查阅,谢谢!
5 months ago
【阿里云】您正在阿里云注册信息补充,验证码104573,请在15分钟内安页面提示提交验证码,切勿将验证码泄露于他人。
5 months ago
【阿里云】您正在阿里云注册信息补充,验证码147304,请在15分钟内安页面提示提交验证码,切勿将验证码泄露于他人。
5 months ago
你的 Skype 呼叫方 ID 现已激活。如果不是你自己激活的,请转到 go.skype.com\u002Fcli 并输入此代码以将其停用: GOSUAV