Receive SMS online for free
+85368436533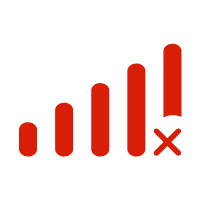 ( Click to copy the phone number )
➊
Refresh page to view the latest messages.
➋
The latest Messages takes a few seconds.
➌
Anyone can reset password by the number.
Received 3112 text messages
2 weeks ago
[this fate] the verification code is 70196. Please use it within 30 minutes
2 weeks ago
【虎扑】您的验证码为:543792,请在10分钟内完成验证;为保障帐号安全,请勿转发验证码给他人。
2 weeks ago
验证码:288201 。您正在使用重置密码功能,该验证码仅用于身份验证,请勿泄露给他人使用。
2 weeks ago
370535 (dynamic verification code), please enter within 15 minutes.
2 weeks ago
[Hago]Use 6603 to verify your Hago account.lcNjTSCBGPD
2 weeks ago
您正 行SmartoGo,入 :436730 完成。
2 weeks ago
【好玩吧】终于等到你!您的手机验证码:386387,有效期10分钟,请勿泄露。如非本人操作,请忽略此短信。
2 weeks ago
[Hago]Use 7999 to verify your Hago account.lcNjTSCBGPD
2 weeks ago
[SoulAPP]您的验证码:7445。验证码有效时间为5分钟,请勿向他人泄露。您正在找回Soul的密码,如非本人操作,可忽略本消息。
2 weeks ago
7499 on sinu Bolt kinnituskood.ID: WdpiXhIekmh