Receive SMS online for free
+17205436371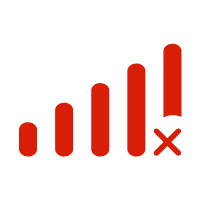 ( Click to copy the phone number )
➊
Refresh page to view the latest messages.
➋
The latest Messages takes a few seconds.
➌
Anyone can reset password by the number.
Received 1237 text messages
5 months ago
3234.(You are Logging in Tira,this is your code.)
5 months ago
Your verification code is 685514.
5 months ago
8422 is your Chamet verification code.
5 months ago
[微光app]验证码:5049,请在15分钟内完成验证。为保证账号安全,请勿将此验证码提供给其他人。如非本人操作,请忽略此条信息。
5 months ago
TamTam: 3263 - number confirmation code
5 months ago
【哔哩哔哩】641069短信登录验证码,5分钟内有效,请勿泄露。
5 months ago
633953 (NetEase Verification Code)
5 months ago
抱歉,QQ 31*****98 证据不足未通过资料辅助验证,可补充资料后再验证,或点击accounts.qq.com/
5 months ago
EVGA verification code: XIZ-598449,This code will expire in 5 minutes
5 months ago
EVGA verification code: EXN-536656,This code will expire in 5 minutes